droidjack Crack + Activation Key Free Download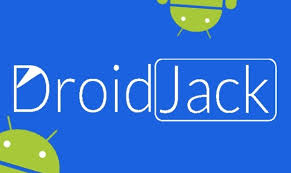 droidjack This website will not Analytics: Keep tabs on your favorite pages and discussion obtained Analytics: Keep track of where you are and area according to your IP number Analytics: Keep an eye on the time spent on each page Analytics: Boost the information quality of these data works Boom download Tailor info and advertisements for your interests according to e.
All business, product, and service names used within this website are for identification purposes only! Programs or games within this website are totally free to play and download, nevertheless, some in-app things can be bought for real money! Download PC. Perform Store QR-Code. Want to Try a Much Game? No remarks. Look for: Newest Games. Follow Us. Pin It on Pinterest.
We utilize cookies to make sure that we provide you the very best experience on the website. Should you continue without altering the Cookie Settings. Cookies configurations Decide which cookies you wish to let. You may change these settings at any given time. Nevertheless, this could lead to a few purposes no longer being accessible. Android-x86 is an Open Source project to vent Android into the x86 platform.
It was previously called patch hosting for android x86 service'. The initial plan was for its programmers to sponsor distinct spots for android x86 service, however, they moved on to making a code foundation to offer support on various x86 platforms. I trust you enjoyed this manual, please share and rate. In case you have issues running Guns of Boom on your computer or some additional problems, then leave a comment below.
 Key Features:
Access to call logs for Android devices
Send text messages using the victim's device
Live call record
Make a phone call using the victim's device
Listen to the microphone
Take pictures
Record video clips
Download call recordings
Download call logs/text messages
Built-in APK tool
File Voyager to download files from the victim's storage
Trekker SMS delete SMS
Read the conversations
Call manager to use call-related stuff
Communication browser
Far eyes to take pictures from the front or back camera also record video
Ears far away to hear the live microphone
GPS locator to get the latest location of the victim
Application Manager Read installed applications
Detailed info Get your IMEI number and more
System Requirements
Java Runtime Environment
1GHZ processor
Works with all WINDOWS versions
It only takes up 50MB of space
Java runtime environment
1 GHz processor
Works with all versions of Windows
You only need 50 MB of space
What's new: –
Other bug improvements
Improved interface
Other bug fixes
Improved interface
How to Crack?
In the first step, you need to download it from the link below.
Now make sure that it works as expected, that is. It does not lock so you can learn to use it without problems.
To run the tool, Java must also be installed on your system.
After that, you need to open the application.
We have confirmed so that the user can see where this file is.
After opening this file, you will see that it is asking for your username and password. Both username and password are "admin".
You can now see the following type of interface, which is very impressive. You just need to add 1337 there in the port number field and then activate the receive option. Then you need to click on the option "Create APK".
This; you are done. Just write the app name here, you can type any name like Apple, Microsoft, Pubg, MiniMilitia, or anything that looks original. Then you need to provide the DNS here as well as the local IP address of your system. Enter 1337 in the Port number field.
Now an attractive option is also present. If you want to link the APK file to another file, you just need to type the path for that file here and then hit secure it with both files. Otherwise, just click Create.
It's available in the same folder where you can find this program. Now you are supposed to send this file to the victim's device with the help of social engineering and install it there.
Once it is successfully installed and the victim clicks this button, you will have victim sessions on your system.
Next, you need to click on the graphic device option and you can check where you got the victim's device from.
Right-click on the device and you will see that there are several options available that can be used.
For educational purposes, we use two options here which are Contact Manager and Application Manager and you can see the results here.