androrat Crack + License Key Free Download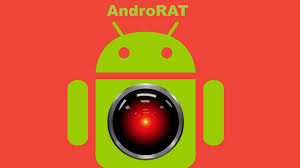 Usually any Android Device can be hacked using Metasploit Meterpreter attack but many people are not aware of that process as it is not user friendly. But using a simple tool called AndroRAT (Android Remote Administration Tool) it is possible for anyone to hack any Android device. By successfully running this tool one can retrieve following information from target Android device.AndroRAT is a tool designed to give the control of the android system remotely and retrieve informations from it. Androrat is a client/server application developed in Java Android for the client side and the Server is in Python. AndroRAT is a tool for Windows that allows us to control remotely any Android device from a PC.
With this app, users can connect to a smartphone or tablet and receive information from it. However, it's a program that is based on an old vulnerability of the operating system that has been corrected in modern versions of Android.This program offers us a user interface developed in Java and allows us to easily connect to any device by entering data such as its IP address or port number to complete the connection. The latter is enabled by sending an SMS or making a call.It has been developed in a team of 4 for a university project. It has been realized in one month. The goal of the application is to give control of the android system remotely and retrieve pieces of information from it.
androrat Crack
Want to check the real-time notification, WhatsApp messages, call records and much more? AndroRAT is the application tool which can allow you to get all this done. But, you need to learn how the application works. The app can provide you with much more than what I stated. It is entirely upon you, how you take this application forward, and explore the inch and squares of it. You can download this hacking application on an Android phone, and start controlling the mobile devices remotely.
There are dozens of the method which could lead you to hack a phone. Starting from coding this can only be used by a competent programmer to using the tools. And when it comes to using tools to hack the phone, no one could be better than AndroRAT app. This application does not require any kind of expertise in coding or programming. But, you will have to learn how the app works. Originally this application is designed to test the security of a network
Main features
These are the main features and functions offered:
Check the contacts and their information.
Check the call logs.
Access all the messages that have been sent and received.
View the GPS location.
Monitor received messages and the device's microphone in real time.
Take photos with the camera.
Send text messages.
Open URLs in the web browser.
Make the device vibrate.
What's New:-
Enhanced Interface
Other Bug Improvements
Many More!
System Requirements:-
Windows 7/8/10 Or Any Other Version
1GHZ Processor
Internet Connection
50 MB Hard Drive Storage
How To Crack:-
Download This Software From Given Link
Extract The Software
After Run The And Enjoy